Y49: New York Power Authority - New York State, USA
At almost 30 years old, urgent upgrades were required to extend the life and improve the reliability of the 345kV Long Island Sound Transmission circuit, known as Y-49. Prior to MAC Products's involvement, experts recommended that the cable be replaced and that measures should be taken to prevent movement and bending of the new cable caused by thermal cycling.
NYPA determined that most of the underground high-pressure fluid-filled (HPFF) cables spanning between the South Transition Station on the north shore of Long Island and the East Garden City Substation would need to be replaced. MAC Products supported the project through upgrades to the cable system and the circuit's dielectric fluid pumping plant..
With nine miles between the two substations, 15 new cable sections and 16 cable splices were required to complete the circuit. In conjunction with G&W Electric, we provided these splices. The cables are routed through internally pressurized pipes running miles underground and, once the splices were performed in the manhole, custom casings designed and fabricated by MAC Products were placed over each splice and welded to maintain the integrity of the pipe-type system. MAC Products provided the designs for restraining normal joints, reducing joints, semi-stop joints (which restrict fluid migration in case of an emergency,) and dummy joints, which are in fact restraining-only systems that limit the movement and bending of the cable.
MAC Products pumping plants are used at the end of the HPFF cable system to maintain the required 200 psig nominal pressure on the cables. The plants also provide fluid circulation to reduce the cable temperature, thus allowing for a greater electrical current carrying capacity. We provided pumping plant upgrades at each end of the Y-49, modernizing its hardware and equipment with PLC controls, state of the art communications, and remote monitoring.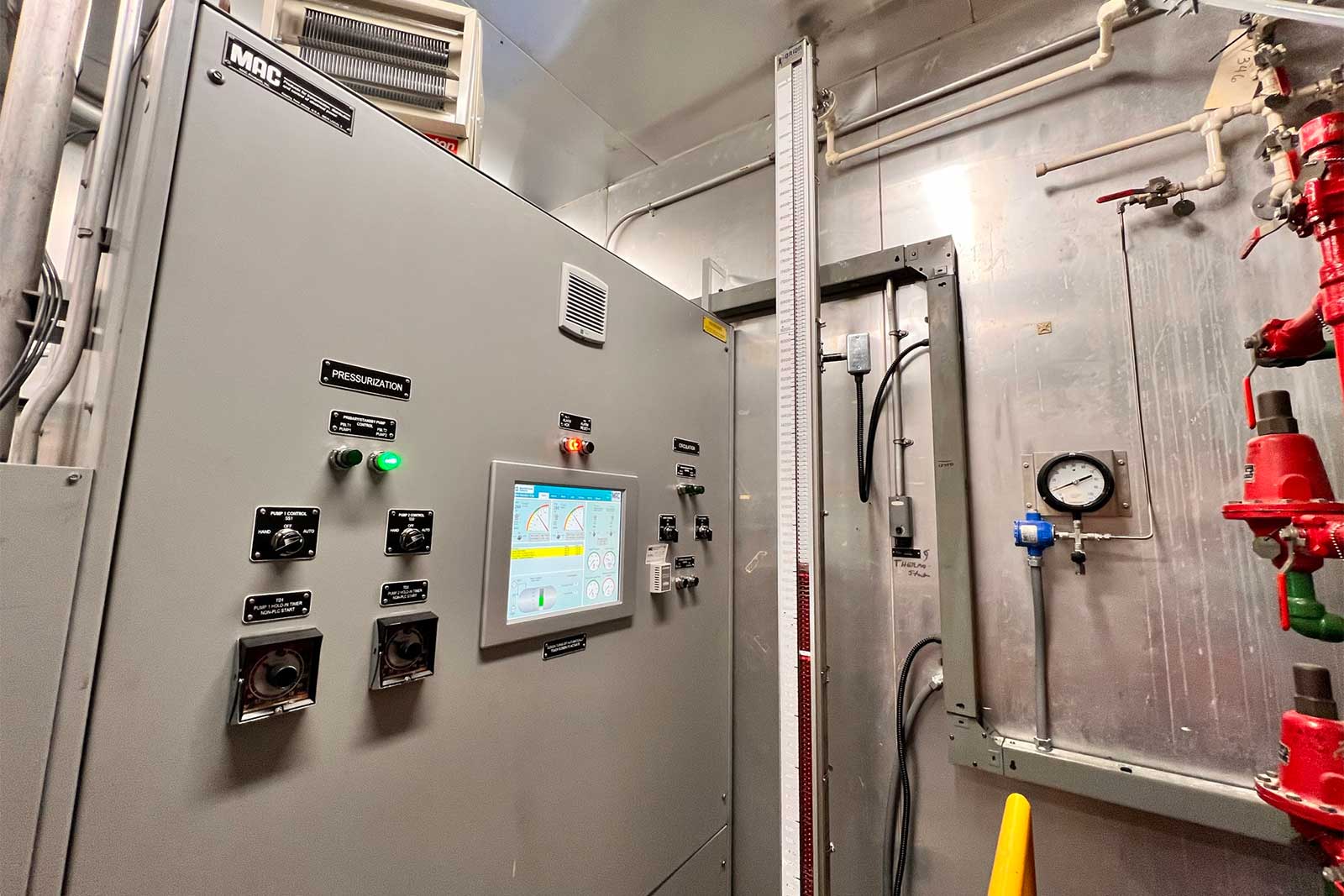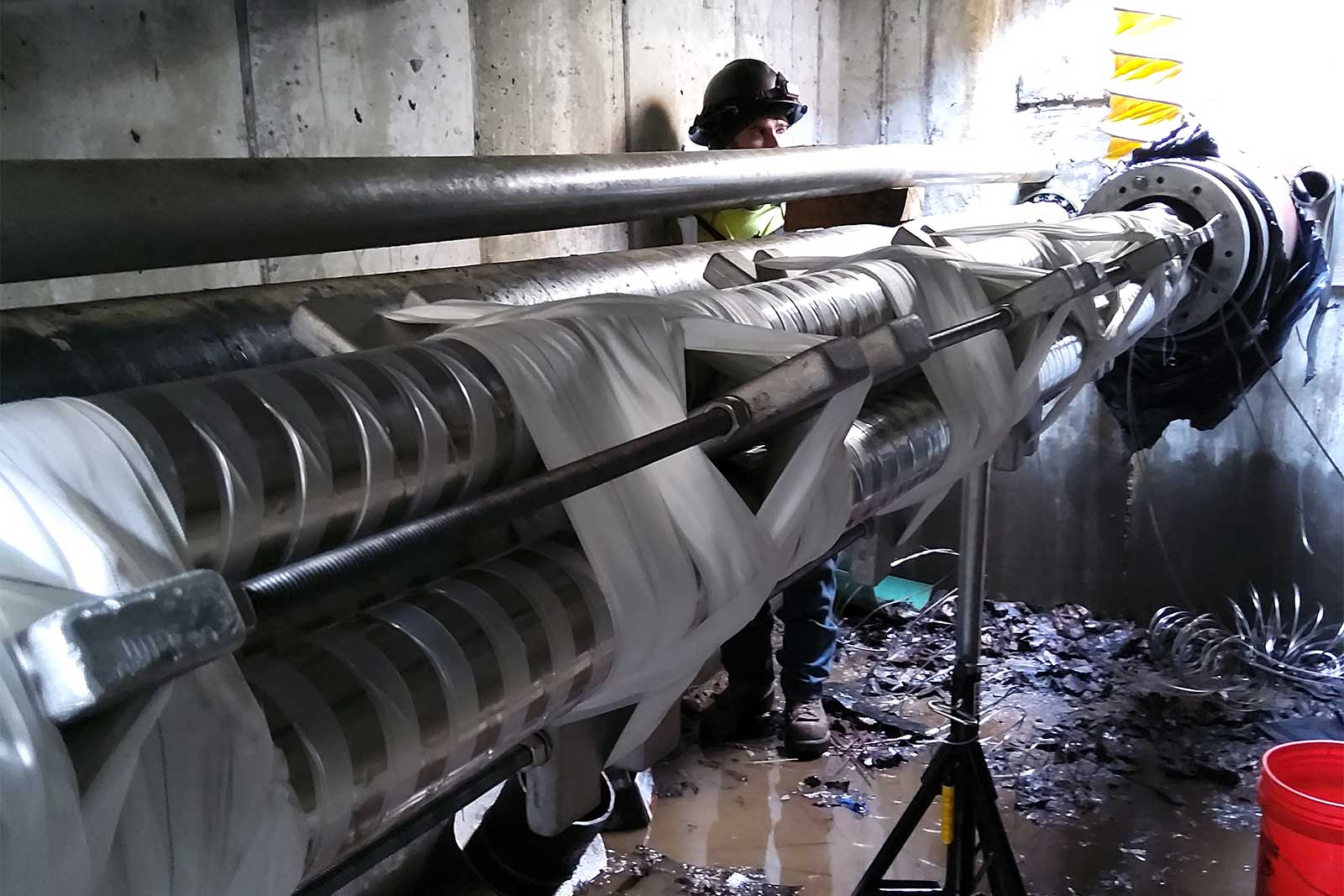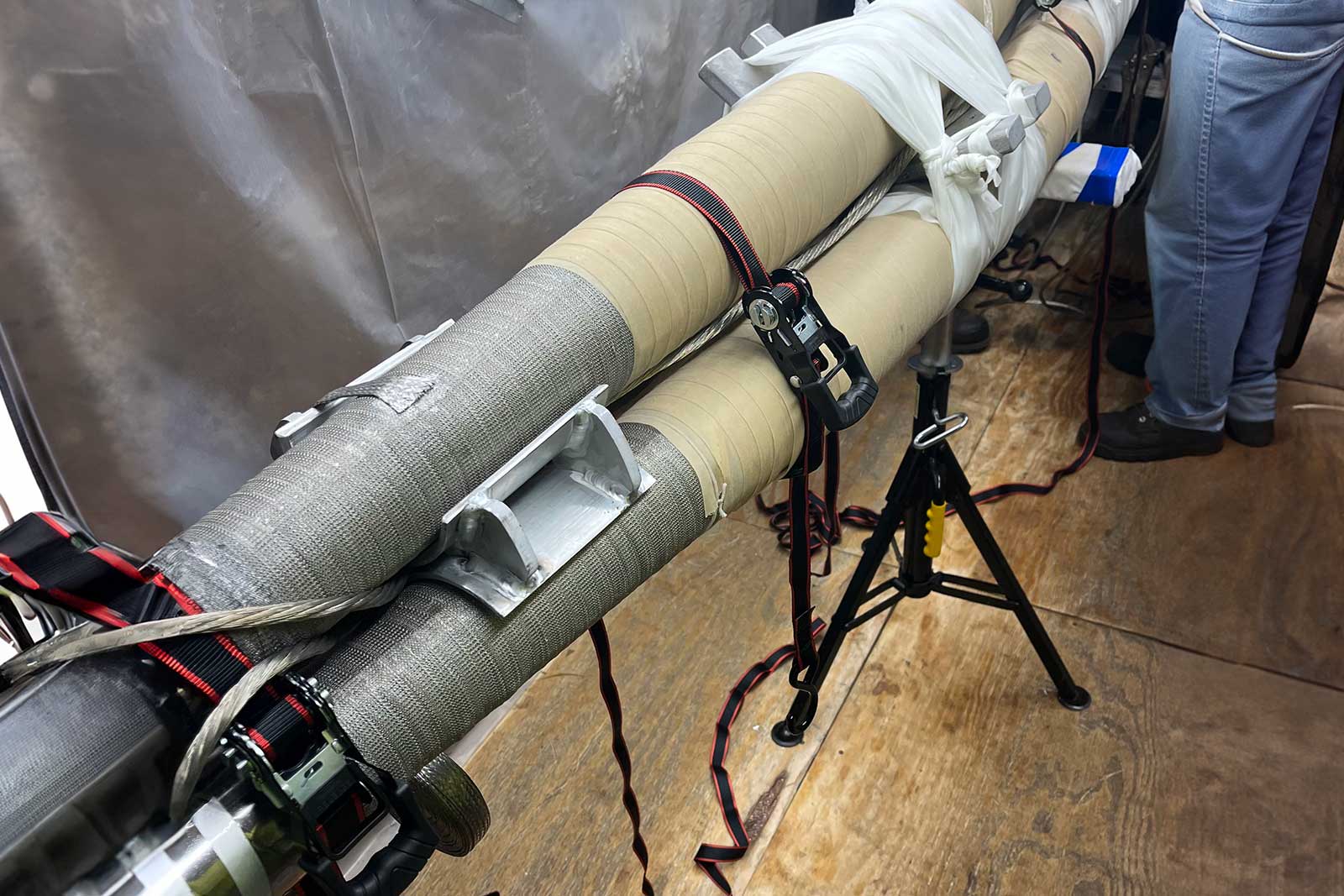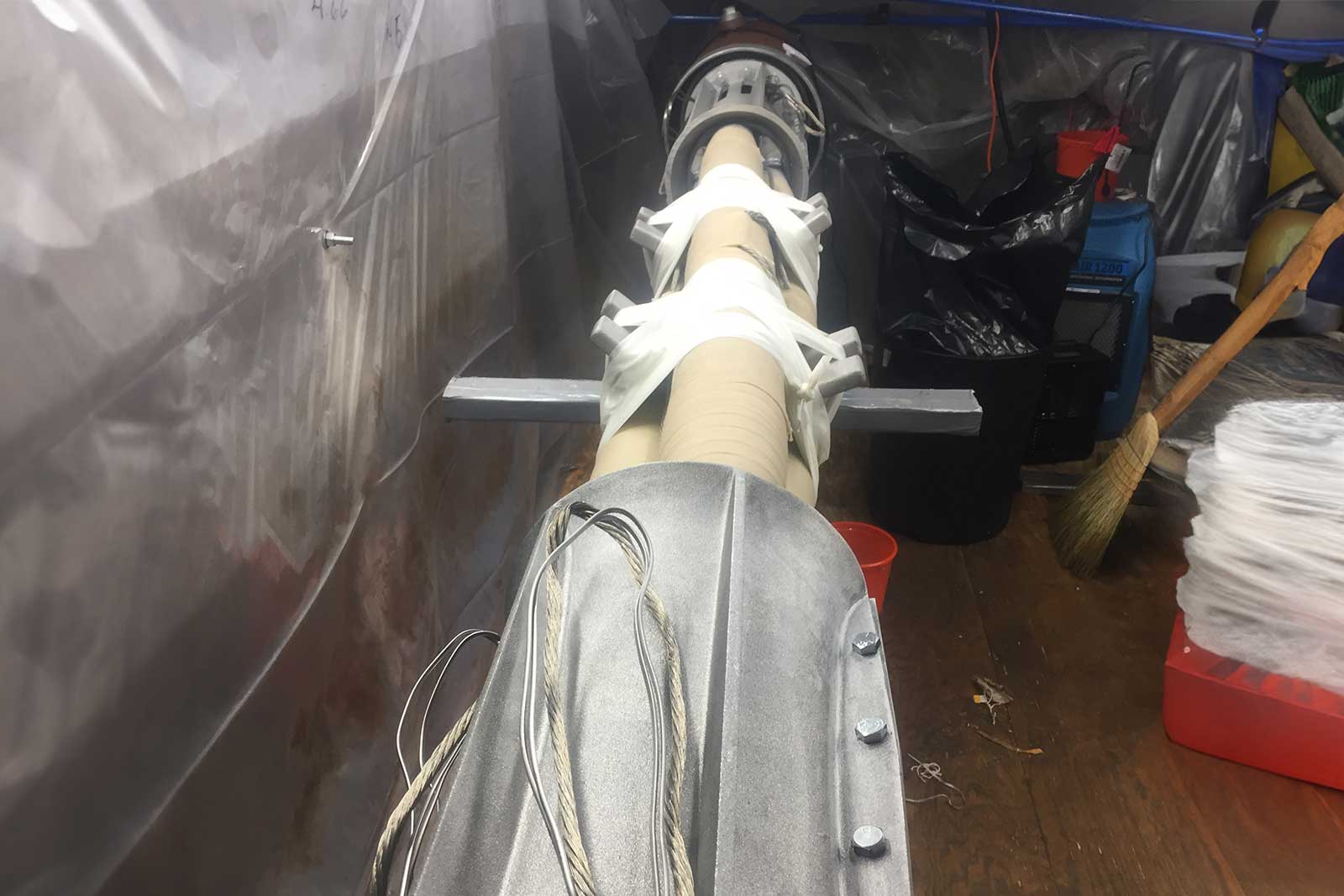 Working in Partnership
In the course of this project we worked with a number of other organizations including G&W Electric and Elecnor Hawkeye, collaborating closely to provide the system to the client adhering to an aggressive time schedule.
Custom Design and Fabrication
Our expert team of engineers designed custom components to address the client's needs and manufactured them here at our facility in New Jersey.
State-Of-The-Art Solutions
We employed the latest technologies to upgrade and modernize the Y-49 system, bringing it into the 21st Century and ensuring its reliability and fitness for purpose for many years to come.