From the most basic stinger requirement to the most complex, MAC has the solution.
In response to safety issues related to both auxiliary and power stingers, over the years MAC has developed an Energy Delivery System (EDS), that uses current technology to promote safety, ease of operation and reliability. The MAC EDS is in operation only when the operator turns it on and determines that conditions are safe for its use.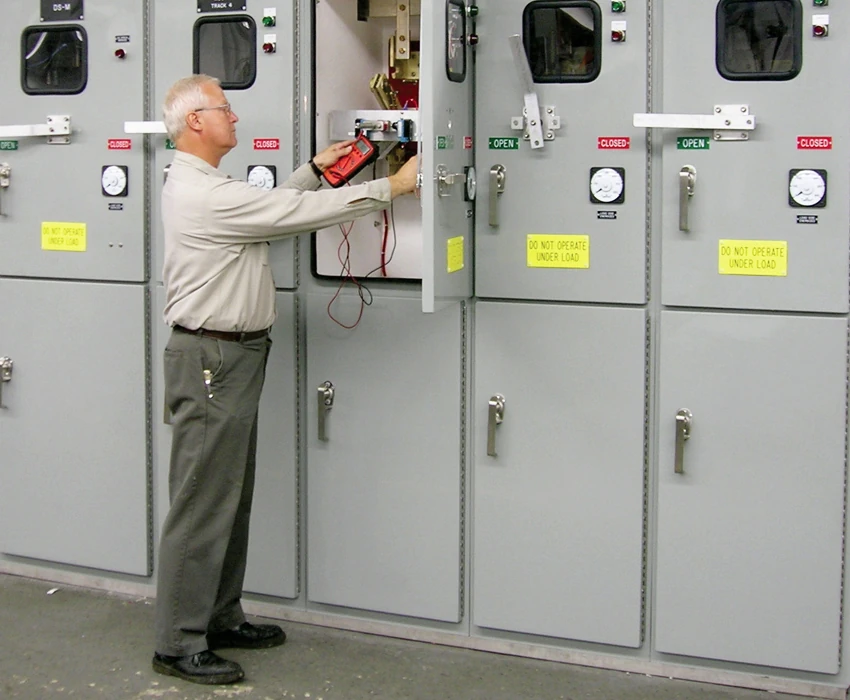 Our unique Stinger Energy Delivery System (EDS) improves safety, boosts ease of operation, and increases the reliability of both auxiliary and power stingers
Stinger Energy Delivery Systems Design
Most transit maintenance and repair locations handle their auxiliary power stingers under live conditions, even when they are not being applied to the vehicle. However, this approach presents significant safety and efficiency issues. That's why our team of expert designers created an alternative that operates only when it is manually switched on and the operator determines that conditions are safe for its use.
Stinger Energy Delivery Systems Engineering
Our engineers have utilized decades of combined knowledge and experience to create a unique stinger EDS in which the concave profile of the rail helps to eliminate arcing and dead spots. This keeps your employees safe as they work and extends the lifespan of your equipment. Operator controls at the point of use also offer enhanced safety.
Stinger Energy Delivery Systems Manufacturing
Every aspect of delivering our stinger EDS is handled in-house, from design and engineering to manufacturing in our well-equipped workshop specializing in custom fabrication. Our expert team members fabricate, assemble, and perform quality control on every item before the stinger components are delivered to our customers, offering you absolute confidence and peace of mind.
Stinger Energy Delivery Systems Installation
As well as designing and manufacturing our stinger energy delivery systems, we can also assist you with their installation. No matter how simple or complex your requirements, our experienced team can offer installation support for your stinger EDS and provide vital support as your installation team integrates it into your operations.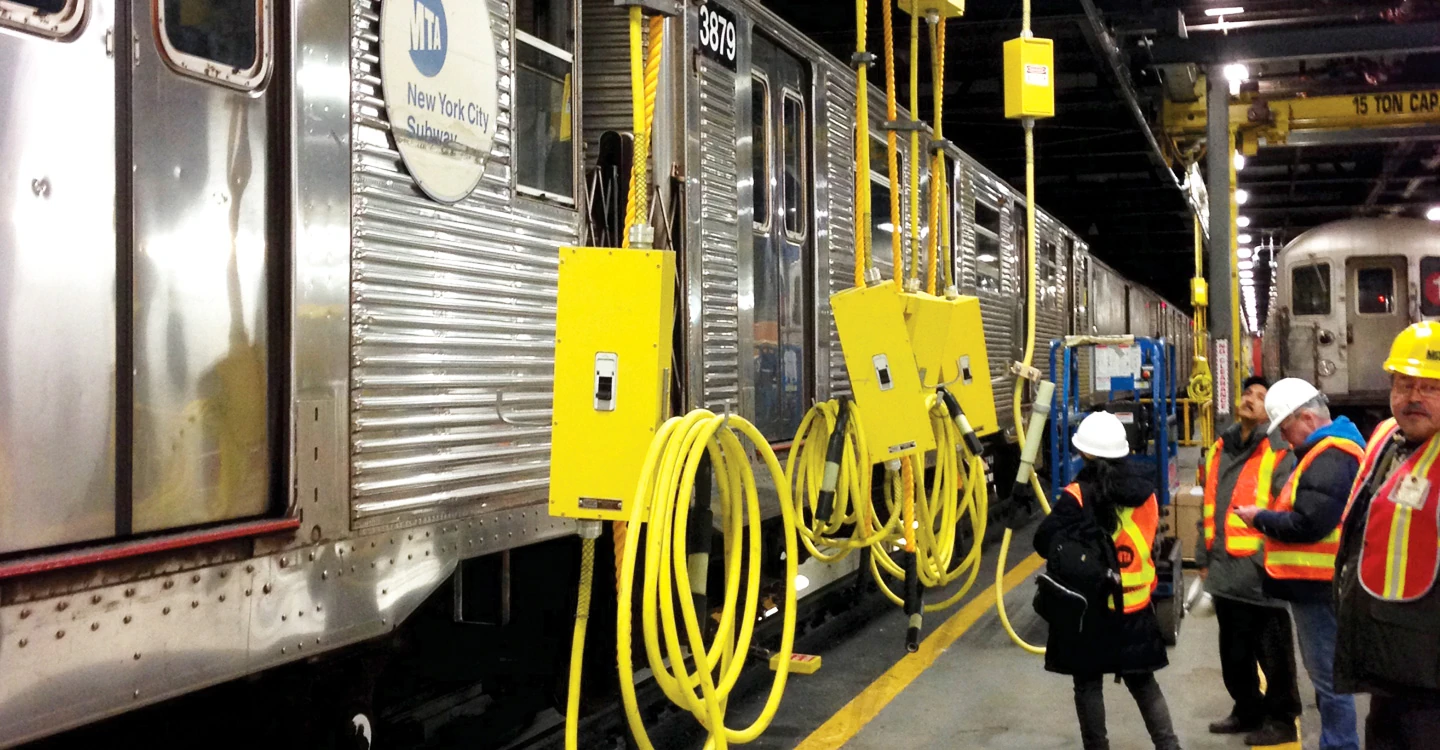 Learn more about how our unique stinger EDS keeps your employees safe and your equipment at its best
If you would like to learn more about how our stinger EDS works or how it can enhance safety and reliability in your shop, get in touch with us and we will be pleased to answer any questions you may have.
Featured Project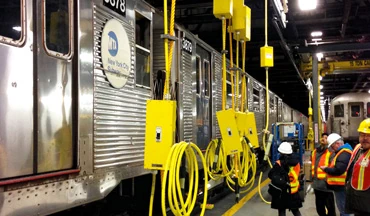 Electrified Transit
New York City Transit
MAC provided a complete DC package upgrade that was comprised of a four track overhead rail stinger system. Included were 17 power drops, 67 auxiliary drops used to provide motive and hotel power to the trains in the maintenance facility.
Other Electrified Transit Products